Adamawa: Fintiri Faces Fresh Battle, May Lose Speaker's Seat
Agabus Pwanagba, Featured, Latest News
Thursday, October 9th, 2014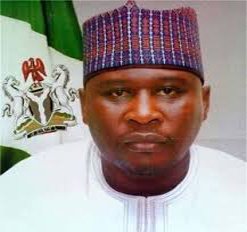 Agabus Pwanagba , Jos
Following the removal of the former Acting Governor of Adamawa State, Ahmadu Fintiri, there are strong indications that there may be a fresh battle as to who becomes the Speaker of the State House of Assembly.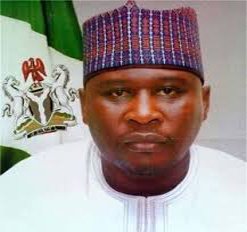 The permutation between the lawmakers now given that the newly sworn in Governor Bala James Ngilari and Fintiri are from Madagali Local Government of the State which may contravene the Federal character.
The member representing Michika constituency, Hon. Adamu Kamale who had sought for suspension of relevant rules to express personal opinion, expressed the need for the House to commend Fintiri, being one of the members of the House that performed excellently well as Acting Governor.
Kamale however used the forum to touch on the resumption of Fintiri as Speaker of the House based on the constitutional provision but the matter was put off to another legislative meeting.
This some of the lawmakers are not disposed to stressing that there is need to follow what has being in practice.
Noting that the present Acting Speaker should be made the substantive speaker or better still elect a new speaker for the house.
The lawmaker who is also the House Chairman on Information declared to newsmen that as lawmakers they have complied with the ruling of the Abuja Federal High Court, which directed that Fintiri should vacate his seat as Acting Governor, while Barrister Bala Ngilari should be sworn in as substantive Governor of the State.
He added that though the ruling is susceptible to litigation in court by some interest groups, it is however apt that Fintiri occupies his seat as the Speaker of the House, because he went for a State service as the Chief Executive of the State on acting capacity.
According to him, it is constitutionally binding on him to go back to occupy his seat as the Speaker of the Adamawa State House of Assembly.
Declaring that the constitution is clear about that, and should be complied with.
Meanwhile, the speaker, announced on the floor of the house of an exclusive meeting of PDP members at Lelewal Hotel, which is virtually all the 25 members, who are all of the same political party.
As at time of filing this report, the outcome was not yet to be known.
But feelers coming in indicate that the meeting may not be unconnected with the recent political development in the state, which culminated into the former Acting Governor Ahmadu Umaru Fintiri, vacating his seat and Ngilari sworn in as substantive governor and the issue of whether the house should return to his position as Speaker or not.
Short URL: https://www.africanexaminer.com/?p=18483