AfDB Approves $30m Grant To Boost Trade, SME In Kenya
Business News, Latest News
Tuesday, March 21st, 2023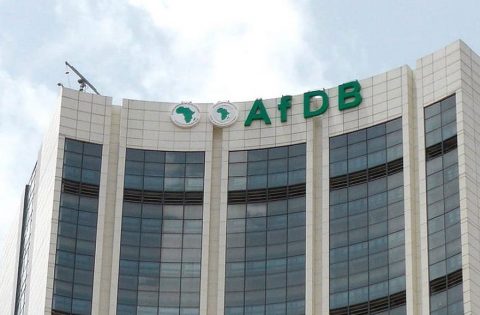 (AFRICAN EXAMINER) – African Development Bank (AfDB) Group has approved a $30 million Trade and Small and Medium Enterprises (SME) finance grant for Family Bank Limited (FBL) in Kenya.
FBL became a fully-fledged commercial bank in May 2007. The Bank is regulated by the Central Bank of Kenya (CBK). From only one branch in 1985, the Bank has grown over time and currently enjoys a network of 92 branches countrywide.
It was the first Bank in Kenya to introduce paperless banking through smart card technology that enables customers to transact without having to fill in deposit or withdrawal slips.
FBL is leveraging on the successful adoption of the universal banking model. The model aims at gradually positioning the Bank as a one stop-shop providing retail and consumer products, SME, agribusiness, corporate banking and Trade Finance and insurance products.
The facility is expected to boost intra-Africa trade, promote regional integration and contribute to the reduction of the trade and SME finance gap in the East African nation.
The facility will provide a Trade Finance Line of Credit to support FBL's short-term trade finance activities,  a Transaction Guarantee, which will provide a risk-covered strategic platform to enable confirmation of trade transactions originating from FBL, as well as a targeted Line of Credit through the Bank's Africa SME Programme.
The Facility is expected to boost intra-Africa trade, promote regional integration, and contribute to the reduction of the trade and SME finance gap in Kenya, by mobilizing significant financial resources for SMEs and local enterprises.
This will enhance and deepen value chains, and diversify productive capacity, ultimately stimulating growth in Kenya. In addition, the facilities will also support women-owned businesses.
The AfDB will provide up to $10 million to support FBL's short-term trade finance activities of SME's and local corporates, an up to $10 million Transaction Guarantee facility to support confirmation of trade finance transactions of FBL and up to $10 million targeted Line of Credit to support medium-term financing for SMEs in the health, renewable energy, and agriculture sectors.
AfDB's Acting Director for Financial Sector Development, Ahmed Rashad Attout said: "We are excited about finalizing this facility with FBL as a partner and which will aid FBL in scaling-up its trade and SME finance offerings in Kenya to help meet the ever-increasing trade and SME finance gap",
Attout noted that it will equally allow FBL to play a significant role in providing funding as is necessary for the post COVID-19 economic recovery of Kenya.
The Bank estimates the trade finance gap for the African continent at $82 billion. Compared to multinational corporates and large local corporates, SMEs and other domestic firms have greater difficulty in accessing trade finance and medium-term financing.
AfDB's Director General for East Africa, Nnenna Nwabufo observed that the advent of COVID-19 coupled with stringent regulatory/capital requirements and KYC compliance enforcement, has seen many global banks reduce their correspondent banking relationships in Africa, while some are exiting the market altogether.
"There is therefore an urgent need for financing to reenergize Africa's trade, which requires more participation of institutions like the AfDB", she stressed.
On its part, the FBL will use the short-term trade facility to complement the Line of Credit and provide shorter term trade loans along value chains of SMEs and local corporate businesses.
In addition, the TG Facility will allow the Bank to provide up to 100 percent  guarantee to Confirming Banks for the non-payment risk arising from the confirmation of letters of credit and similar trade finance instruments issued by FBL.
All this is on the back of the Africa Continental Free Trade Area (AfCFTA) agenda of reshaping markets and economies across the region by helping to boost output in the services, trade, manufacturing, and natural resources sectors.
Notably, the facility is aligned with the Bank's High 5 priority goals to: light up and power Africa; feed Africa; industrialize Africa; integrate Africa; and improve the quality of life for the people of Africa.
Short URL: https://www.africanexaminer.com/?p=86385