Awoonor: A Casket From Nairobi
Africa, African News, Articles/Opinion
Thursday, October 10th, 2013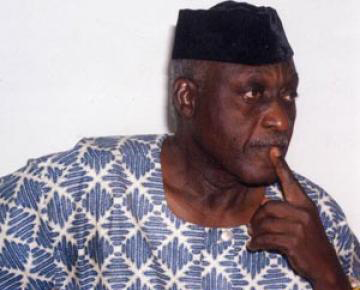 By Chigozie Chikere, Lagos
It was the thriller maestro James Hadley Chase who wrote the novel, A Coffin from Hong Kong, in which Nelson Ryan a private investigator arrives his office to discover a dead Chinese girl, obviously murdered. With this development, Ryan is pitched right into the teeming and sordid nightlife of Hong Kong to solve the mystery of a coffin which arrives at the US from Hong Kong.
It was in like manner that the news of the death of Professor Kofi Nyidevu Awoonor at Westgate Shopping Mall in Nairobi, in the hands of some trigger-happy Al-Shabab assassins on Saturday 21st September, hit the airwaves of the world leaving a bewildered continent to grapple with the macabre realities of terror, extremism, murder, and of extinction.
One sure sign that terrorism has overtaken the African continent, or at least a good number of African countries, is that terrorist groups are now ubiquitous and their mode of operation has advanced from clandestine to open confrontation. In places of worship, motor parks, public squares and shopping malls from Somalia to Mali, Libya to Tanzania, Egypt to Chad, Ethiopia to Uganda, Tunisia to Sudan, Nigeria to Kenya, and wherever else anyone might expect Christians in a church or non-Muslims in large number, the question is less likely to be "who is responsible?" than simply "Boko-Haram or Al-Shabab?"
If the answer is Boko-Haram, that has everything to do with Abubakar Shekau, the invisible leader of the Islamic terror group that has unleashed mayhem in Nigeria since 2007. Ahmed Abdi Godane, on the other hand, is the bloodthirsty leader of Al-Shabab, an Islamic terror group that had reigned in Somalia for years before they were overthrown by African Union (AU) forces about two years ago. Backed by Eritrea and with strong Al-Qaeda links, Al-Shabab is viciously pursuing extremist Islamic agenda within the North, East, and Central African sub-region.
It was in Kenya that Kofi Awoonor met his death alongside dozens of innocent non-Muslim tourists, fun-seekers, the aged, women and children. The circumstances surrounding his death and the emotionally-charged atmosphere that greeted the news were meant to draw the attention of Africans and of the world to the precariousness of the African situation.
The attack at Westgate Shopping Mall corroborates the fears about Africa's emergence as a terror haven, which fears are unlikely to subside soon. African Islamists are exploiting the porous condition of international borders of countries within the sub-region, unstable central governments, ill equipped militaries, flourishing drug trade and vast lawless spaces that are long distances away from major US military bases like those in the Middle East and Afghanistan. Their conclusion is that it would be difficult for the US to mount effective couterterror efforts even if they choose to do so. So there is every tendency that the new face of militant Islam, in other words, is likely to be an African one.  In fact Analysts say that terrorist fighters in Africa will continue to flourish until the regional instability is contained.
The question of whether or not Africa would recover from the rude shock occasioned by these sporadic terrorist attacks and emerge strong is still begging for an answer. However, one thing is certain.  The Assassin's bullet has added another dimension to the looming threat to growth and sustainability of literature and arts in Africa. At first, it was car crashes as in the case of Raphael Ernest Grail Armattoe, the great Ghanaian Poet who penned that frightening poem, The way I Would Like To Die. It was followed by the Dictator's noose, which claimed the life of Kenule Saro-Wiwa, the Poet and Playwright from Ogoniland. Mariama Ba, the Senegalese Author of So Long A Letter died of ill health. Ill health was also responsible for the death of Mokwugo Okoye, the prolific writer of Sketches In The Sun. Before the death of Professor Chinua Achebe, the famous Author of the famous Things Fall Apart, Achebe had spent over two decades on a wheelchair as a result of injuries sustained in a car crash. Lewis Nkosi, the South African Writer and Essayist who was reputed for having attempted every literary genre, also died of injuries sustained in a car crash. Unquestionably, Africa's literary and intellectual armoury is being depleted gradually and steadily.
Though Awoonor died hundreds of miles away from his homeland Ghana, his sort of death is comparable to that of his friend Christopher Okigbo, the famous Poet and Author of Labyrinths, who died in 1967 in the battlefield of Biafra. Both were felled by enemy bullets. Drawing a contrast from Professor Ali Mazrui's The Trial of Christopher Okigbo, while Okigbo was found guilty of miscalculation by the court of AfterAfrica for choosing to sacrifice Poetry on the altar of Biafra, Awoonor did the opposite. He gave his life for poetry.  He defied ethnic and national frontiers to defend poetry in Kenya. In fact, it was while attending the Storymoja Hay Festival, a four-day celebration of writing, thinking, and storytelling that he was murdered in cold blood.
As a man who spent all his life defining and defending literature and projecting Africa, Awoonor employed the imagery of poetry, the fictional world of novels, the facts and figures of non-fiction, and the craft and diplomacy of politics to drum his message into the ears of the contemporary world. He was in prison and in solitary, shortly after his return from America in 1975, for his alleged involvement with an Ewe coup plot. Determined to demonstrate his free spirit somehow, he wrote The House By The Sea, a book of poetry that recounts his jail time. Before then he had published Rediscovery And Other Poems in 1964 and Night of My Blood in 1971; poems that reflect the vibrations and rhythms of Ewe language while exploring his roots and the impact of foreign rule in Africa.
In his tribute; Kofi Awoonor: A Macabre Finale, the controversial Okey Ndibe had this to say, "I was struck by his effervescent intellect, the ease with which he navigated between the cultural matrices of his Ewe people and the literary traditions of different parts of the world…His English is urbane, his diction sophisticated, and he'd cultivate a mellifluent delivery that could keep any audience spellbound."
Awoonor's assassination and the rise of terrorism in Africa is thus a metaphor of the wholesale state failure in many parts of the continent. It therefore underscores a monstrous continental security conundrum that should task African leaders. The writer is a teacher, a light bearer and a cynosure of sort. With insight and profound zeal to extend the frontiers of knowledge, he inspires his audience, engender change, and thus demonstrate the fabled mightiness of the pen. Diseases, car crashes, war and Assassin's bullets are, on the contrary, lethal weapons of darkness that are gradually bringing to extinction Africa's first generation of writers. Incidentally the emerging ugly picture is captured in Awoonor's  Songs of Sorrow:
Death has made war upon our house
                                                                        And Kpeti's great household is no more
                                                                        Only the broken fence stands
                                                                        And those who dare not look in his face
                                                                        Have come out as men
Sadly the gunpowder that was meant for funerals is now being fired at the living in shopping malls and in public places. And while they gloat over their homicidal spree, we cower and mourn and shudder, not knowing where the next casket would come from.
Chigozie Chikere 22 Ijero Road, Ebute Metta West, Lagos. E-mail:
grandefather@yahoo.com
Phone: 08039504536
Short URL: https://www.africanexaminer.com/?p=2646