Opinion – An Apology for Demands: The Trite from Dele Momodu
Articles/Opinion, Babs Ajayi, Latest News, News
Thursday, January 7th, 2016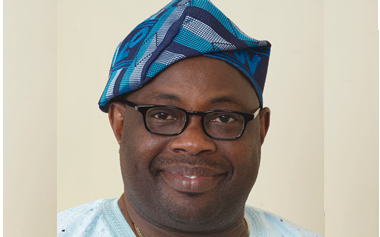 By Babs Ajayi
BALTIMORE, MD (AFRICAN EXAMINER) – Mr. Dele Momodu took the private matter and domestic dispute between David Adeleke (a/k/a Davido) and the mother of his child, who is a cousin of Momodu, Sophia Momodu, to the public space on December 30, 2015 when he uploaded the video recordings he shot at the Lagos Airport – the scene relating to the botched attempt by Davido to take the child to Dubai for what he claimed was medical treatment. Mr. Momodu, it appeared, was trying to prevent the "abduction" of the daughter of his cousin by the rich and well-connected Adeleke family. To him, it seems this was a fight between the rich and the poor; the rich trying to "chance" and/or "intimidate" the poor and helpless who happened to be his cousin. Unfortunately, Mr. Momodu miscalculated and did not think things through very well, or perhaps he was not close enough to his cousin to know that the baby Imade had been taken to the American Hospital in Dubai before for medical treatment and care.
What shocked me in this saga, however, was the uncouth reaction of Mr. Momodu to the response of the filmmaker Dr. Balogun. I hold no brief for Dr. Balogun but was troubled by the unkind words of Mr. Momodu. Momodu attributed Balogun's views on the matter to "demands" made by Balogun but which he, Momodu did not entertain. Momodu came to the conclusion that Balogun's opinion on the matter has nothing to do with the Davido-Sophia matter but "For reasons best known to both of us," Momodu and Balogun! Mr. Momodu did not provide any information, facts or analysis; he was sure Balogun's views were all down to some unmet "demands." Has Dr. Balogun gone to Mr.Momodu to beg for bread? Could this then be the right time for Momodu to tell the world that the filmmaker has been asking for and getting favours from him? How petty and immature can a fifty-something years old man be? Momodu has lived in a bubble with an air of importance for so long he now feel and see himself as some kind of lord. He is so deluded that he even compared himself to his former employer, MKO Abiola though in the realm of chieftaincy title – the Bashorun title he said he shared with MKO Abiola, but where is the place of that reference in this matter?
Mr. Momodu chose the wrong medium to help his cousin, a lady several social media notes referred to a university dropout and as jobless woman who roam the rich city neighbourhoods of Abuja for men with means, and was well known in the federal capital along with her two close female friends, Harriet and Rocky. A lot has been said about her and this may be the time for her to respond to all the accusations against her. Davido provided her medical report which showed that she was on cannabis from which the baby acquired health problems. Sophia had hoped that she will join the rich and wealthy by marriage, but Davido was not interested in marrying her and he wants nothing to do with her beside the baby. This lost opportunity and rejection are enough to enrage a lady, but that is life and she has to learn to move on and build a life that will now not include Davido, and these are the facts her cousin Mr. Momodu should be telling her and not helping her to wage a war of calumny in the media. Mr. Momodu may want to focus on helping his cousin return to university, build a decent life that is devoid of seeking for freebies, and be a good mother to her daughter. As for Dele Momodu, he should stick to taking the photographs of the rich and covering the social events of the haves – those who wish to show off their wealth to the world. He is at his best publishing Ovation and wining and dining with the rich, his glasses hanging from its holder strap around his neck.
Short URL: https://www.africanexaminer.com/?p=29198