Another 1,500 Prisoners Released in Ethiopia
East/Central Africa, Latest News
Thursday, February 22nd, 2018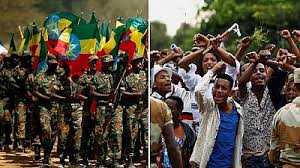 Authorities in Ethiopia's Somali region have released about 1,500 people from prison, the latest step in a campaign to ease long-running political tensions.
Mohammed Bilal Hassan, media adviser to the regional president, told VOA's Horn of Africa service that the prisoners were released Thursday, hours after regional officials announced such action would be taken. He said they include people arrested under Ethiopia's anti-terrorism law and "other criminals."
Up to 6,000 prisoners across Ethiopia have now been released within the last month.
Last week, the government freed several prominent critics and opposition leaders, including journalist and blogger Eskinder Nega, who had been serving an 18-year prison sentence.
Rights groups have long criticized Ethiopia's government as repressive and undemocratic./voa
Short URL: https://www.africanexaminer.com/?p=42776