Cameroon's Opposition Eyes Single Candidate to Defeat Biya
East/Central Africa, Latest News
Friday, January 19th, 2018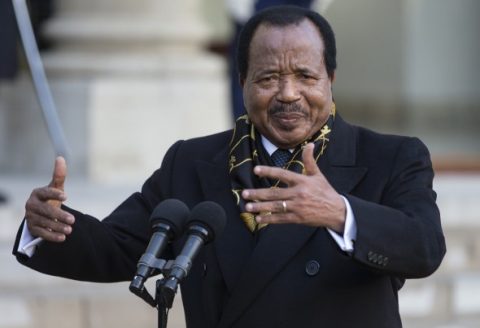 (AFRICAN EXAMINER) – Cameroon's elections aren't expected until at least September but the political scene is already heating up. Supporters of longtime President Paul Biya are urging him to seek another term, while parts of the country's notoriously fractured opposition are trying to unite behind a single candidate.
Recently, hundreds of youth sang in the streets of Cameroon's capital, urging President Biya to be their candidate later this year, saying the 85-year-old is still healthy enough to rule for seven more years.
Elvis Ngole, Biya's close aide, insists demonstrations of support like that are emerging organically.
"Our national chairman and president of the republic has opened up lots of educational facilities. We began with one state university," he said. "We have today more than eight state universities, more than forty private universities. The youths have all kinds of professional educational facilities now."
Biya has not said if he will be a candidate or not, but it is widely suspected he will run./VOA
Short URL: https://www.africanexaminer.com/?p=42320