Customs Boss, Hameed Ali Under Fire As Senate Probes N4trn Revenue Leakage
Featured, Latest News, News
Sunday, March 26th, 2017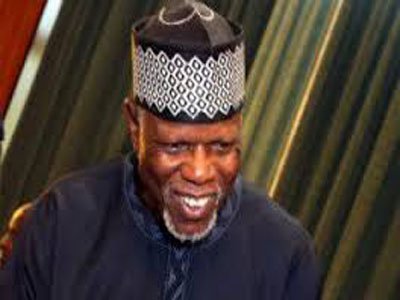 Picture caption:  Controversial Comptroller General of the Nigeria Customs service, Col. Hameed Ali (rtd.)
Ayo Balogun, Abuja
(AFRICAN EXAMINER) This is not the best of time for the controversial Comptroller General of the Nigeria Customs service, Col. Hameed Ali (rtd.) as the Nigerian Senate has begun moves to probe alleged N4 trillion revenue leakage in the service between 2006 and 2016.
Recall that the Customs boss is yet to be off the hook over his arrogant refusal to wear the uniform of the service, a decision that has angered the Nigerian senate.
The Chairman of the committee, Sen. Hope Uzodinma, over the weekend, in an interview with newsmen in Abuja, pointed out that preliminary investigation by the committee revealed that the over N4 trillion revenue leakage was due to abuse and non implementation of Form M (Foreign Exchange forms).
His words:
"The committee frowns at the quantum of revenue losses and it will stop at nothing in ensuring that those involved in this ugly act return all recoverable monies with them.
"The committee also frowns at the level of collusion and corruption within the Customs Service.
"At the end of our current investigation, all these will become a thing of the past and customs revenue will be enhanced while non oil revenue will be improved upon.
"What we are investigating is not money spent. It is the leakages.
"For instance, I am supposed to pay XYZ amount of duty, I will abandon the documentation, go get fake documents, collude with customs, pay maybe a fraction of it and carry my goods. With that, the true import circle is not closed.
"Another instance is that assessment is abandoned or I fill the form M for example with a pro forma invoice, apply for foreign exchange in Central Bank, XYZ amount of money is allocated to me, money moves in but no goods shipped.
"I will then go get fake documents, collude with customs and then retire the allocation,'' he said.
The chairman further said a public hearing would be held as part of the investigation process.
The probe is a direct indictment on the customs boss, Hameed Ali who often boasts of his performance and anit-corruption policy in the service.
Short URL: https://www.africanexaminer.com/?p=38624