OPINION | Warring Political Class: When to Let Go
Articles/Opinion, Featured Contributors/Columnists, Latest News
Sunday, March 26th, 2017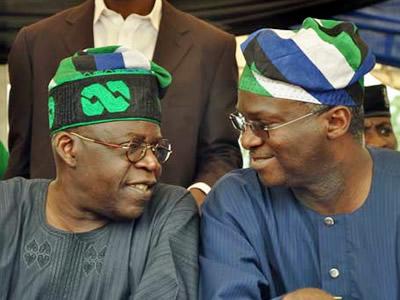 By Olawale Rasheed
(AFRICAN EXAMINER) – The political class thrives on tough competition for political power. From developing to developed world, struggle for control of state power marks the political elite as the most vicious and deadly. Yet there should be a time to let go.
In the settled democracies, there is normally tough, rough ride during elections but discreet, conscious attempts are made to cool post- election temperature. No attempt is made to ruin the nation on account of loss or anticipated contest in the nearest future. Even the populist politicians in Netherlands know when to let go. In the United States, post election woes of Trump presidency is clearly self-inflicted, not a direct outcome of destructive onslaught by the opposition.
In Africa and in Nigeria in particular, our political elite appear not to know when to stop and ponder. Anytime I remember the words of wisdom of former Osun state Governor, Prince Olagunsoye Oyinlola, I wonder why many are not thinking like that. Asked why he is not worried about appointment delay within his party, the former military chief was full of wisdom in his response,noting that God had conferred so much on him that he feels surely contented with what he has gotten and what God may still offer him.
Extreme lack of contentment and greedy scheming for positions even when they should let go are two tendencies gradually destroying the political fabric of the nation. Across the political landscape, a self destructive competition is ongoing, pitching powerful leaders against each other. Each political empire is going for the broke ,prepared to launch or already launching mutually annihilating continental ballistic missiles against each other . None of them is conscious or care about a system that is going down due to debilitating struggle for power.
It is so sad that the cut throat struggle for influence and position is not limited to the defeated party. Even the ruling party is so distracted with internal battles such that the primary goal of good governance is continuously under threat . The defeated party on its own is grossly enmeshed in market square fight despite its chieftains having ruled and plundered for close to two decades. After occupying virtually all juicy powerful offices ,why are the leaders of the defeated party finding it hard to let go?
Is it that the society has lost a sense of shame ? Is it that criminality is now a badge of honour? Is it that we care not for democracy which is a government of the people by the people and for the people? Or why are leaders who midwifed defunct Social Democratic Party still struggling for offices decades after ? Is it that they nurture no successor generation or they destroy same in the process of their sit 'tightism' ?
For the ruling party, the situation is even more confounding. Inter agency rivalry is threatening effective functioning of machinery of government . It is unacceptable that a caucus that united behind a populist General to defeat a sitting president is now incapable of uniting behind him  to succeed . Why will the top leaders within the President's inner caucus not battle inside and forge consensus instead of externalising competition over a weakening state structure? It is not comprehensible why those the President deemed to be close confidants will not see the looming danger and close rank at least to reduce the pressure on the system and the nation.
And talking of competition for power, there is an abysmal failure to realise that a failed Buhari Presidency signals a failure for all the competing forces. How can those battling and positioning for 2019 be taken seriously by Nigerians if they succeeded in destroying the Buhari Presidency through senseless competition for succession? There is a possibility of a mutually assured self destruction.
Many have actually elevated ego as supreme goal post in the political process. Why is it that powerful leaders around the President cannot bow to the Chief of Staff? Or why can't  the Chief of Staff, deepily rooted Abba Kyari, provides umbrella for consensus. The National Security Adviser, erudite Monguno is busy and the intelligence czar, Daura is fixated on the "mandate". And why are they all not listening to senior colleague, Alhaji Mamman Daura? Or is it that closing rank for the survival of the recuperating  principal is not a consideration on the table?
Even more embarrassing is the theatrics in the National Assembly. Legislative leaders fail to realise how contemptous the public is feeling about the many sordid drama. Then the leaked memo and its characterisation are signs of market place dance in which all are smeared in dirt.I get perplexed ruminating over what damage these leaders are doing to themselves in the eyes of a public that is growing daily impatient and depressed.
Down here in the South West, the same ego threat is thriving. Up till now, no attempt has been made to bring the Young Turks around the same table with their Bourdillon boss. I remembered a media chat with five political editors organised by my brother Semiu Okanlawon for then  Chief of Staff to Governor Bola Tinubu, Babatunde Fashola. It was in 2007 at the height of the battle for succession when the former Governor had openly supported Fashola. The now powerful minister confessed to us that  the whole idea of him succeeding his boss was that of Tinubu himself. In fact, he explained how helpless he was on tackling the challenges of the primaries. The then AD leader he said promised to sort out everything.
And he did. Fashola emerged and successfully ruled and now a super minister . Yet cold war rages between the duo. Why are politicians unforgiven? Is Asiwaju unwilling to overlook? Or are the political sons feeling too big to come back under the umbrella?
Whatever the genesis of the rift, that birthday man in Bourdillon remains a principal benefactor whose failings must be overlooked . Yes while they must grow, is it not possible for consensus to emerge and for cut throat competition to stop? Will heaven fall if a Fashola prostrates for his old boss? Will that reduce from his superlative records?
The late sage, Chief Obafemi Awolowo had a star-studded team, lieutenants who were themselves leaders of leaders. How was he able to unite and rule  them despite intense rivalry and battles within the house ? The birthday father has a major task at hand . The feuding children  now big boys must be brought back into the fold. No sacrifice can be that difficult.
Still talking about ego and neglect of consensus, is it not strange that no effort has been made to reconcile both Governors Rauf Aregbesola and Rotimi Akeredolu ? After the tough competition for the governorship seat, many had expected elders on both sides to wade into the feud and bring the two leaders to the table. What could be that serious or that irreconcilable if state power is merely for serving the people ?
What is wrong if Governor Akeredolu made the first move ? Will heaven fall? What is wrong if my Governor suddenly showed up at Ondo Government House? And is it not possible to arrange a pre-arranged coincidental meeting at Bourdillon? Why must the political elite neglect consensus building to the detriment of the masses?
Still on letting go, there is every reason for the political class to cool down and ease the tension now. The biting recession should teach all a bitter lesson. Looting of public treasury should no longer be attractive because of the consequences . Aside that the fund is no longer available to steal, the citizenry are now ever vigilant. Most state governments are heavily  indebted. Many federal agencies and ministries are barely surviving .The gap between governmental  revenue and expenditure is ever widening .
Hence, the political class no longer presides over a state with too much money. Now this is a  state with too much commitment without commensurate wherewithal. What is juicy in the past including the petroleum corporation is now belt tightening and fiscally prudent. The whistle blowing tradition is exposing hidden vaults and treasury. What the political class battle over should now change.
Now is the time to regard public office as  an avenue to serve. As the resources are vanishing ,governments are likely to rely increasingly on taxes . As a consequence ,the citizens will demand and rightly so, more say on how the state is run and how their state treasury is managed.
The public will demand integrity in public service ;meritocracy in place of mediocrity ;consensus building in place of political strive  and ego trade; innovative governance in place traditionalism;open data rulership instead of subsisting opaque model; and a new culture of developmentalism  in public governance.
Our people are fed up with a brawling, cantercarous ruling elite who stubbornly refused to accept elite consensus as an imperative for national stability and good governance.
* Olawale Rasheed of Sahel Media Group writes from Abuja, Nigeria
Short URL: https://www.africanexaminer.com/?p=38629