Presidency Says Osinbajo Executing Buhari's Policies, Blasts Opposition Politicians
Featured, Latest News, News
Tuesday, February 28th, 2017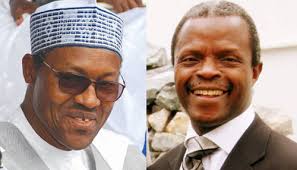 (AFRICAN EXAMINER) – The Presidency on Monday described those hailing Acting President Yemi Osinbajo and criticising President Muhammadu Buhari as enemies of the government.
President Buhari has been on vacation in the United Kingdom since January 19. He is also undergoing medical tests as Vice President Osinbajo has been acting for him.
The Special Adviser to the President on Political Matters Babafemi Ojudu said Nigerians were seeing results of the policies introduced by the government, under the same Presidency.
He said Prof. Osinbajo consults with President Buhari and that since it is a joint ticket, all achievements should go to the government.
"I think it is thoughtless. I also see it as a ploy by the opposition to cause an unnecessary division. It is a joint ticket; the president and the vice president were elected based on the manifesto of the party and since they were sworn in they have been committed to implementing that manifesto.
"The same people who said we never had economic team, no policy, nothing, are the ones saying this. It is now that the policies we are implementing are maturing and they are seeing the result. It is not a question of one person being better than the other person.
"I will give you an example. There is nothing that has been done since the vice president started acting that is not something that started far back in the past. A good example is the Niger Delta initiative. The President called the vice president and said I am giving you the mandate, go into the Niger Delta, meet with everyone who is a stakeholder, all the communities, talk to the militants and make sure you solve this problem for the benefit of Nigerians.
"We are losing 1.2 million barrels of oil per day; all the gas pipelines powering the turbines are being blown up. And the President has said unless and until we resolve this problem, we will not get out of recession. The vice president took up the mandate and went to the Niger Delta. It is the initiative of Mr. President not that of the Vice President.
"These are mischief makers, those who do not wish this country well, who are always promoting crisis, who will not allow the people to benefit from this democracy, are the ones promoting this kind of divisive tendencies."
Some Nigerians have been commenting on the situation in the country since Osinbajo began acting as president, arguing that economic situation is better under his leadership.
Short URL: https://www.africanexaminer.com/?p=38181