Somali Army Foils Al-Shabab Attacks On 2 Bases
African News, East/Central Africa, Latest News, News, News Around Africa
Sunday, April 4th, 2021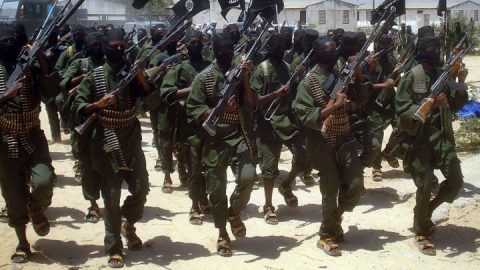 (AFRICAN EXAMINER) – Somali National Army (SNA) said on Saturday that relative calm has been restored in two bases after foiling a dawn attack by al-Shabab militants in the southern region.
Odowa Yusuf Rage, the Somali Army chief, told Somalia National Television that several al-Shabab fighters, including their leaders, were killed after launching simultaneous attacks on SNA bases in Awdhigle and Bariire in the Lower Shabelle region.
Rage said that the government forces were in control of the Bariire and Awdhigle regions and that the situation was calm in those regions.
He added that, "although no casualties have been reported on the SNA sides''.
Rage said the military forces defeated the terrorists who later fled with dead bodies and other equipment to nearby bushes.
He said the Somali soldiers pursued the terrorists who had engaged the government forces in daily attacks to areas where they could be hiding.
The militants had earlier claimed to have raided military bases in Bariire and Awdhigle, the two strategic agricultural areas recently seized from the terrorist group by the allied forces.
The militant group said it later bombed army bases in Janale, Sabiid and Anole villages following the attacks early on Saturday.
SNA denied the claims, saying its forces thwarted multiple attacks and killed several al-Shabab fighters while others escaped with serious injuries.
Al-Shabab often launches gun and bomb attacks on officials, Somali security forces and African Union Mission in Somalia (AMISOM) facilities in an effort to topple the government and create its own brand of government in Somalia. (NAN)
Short URL: https://www.africanexaminer.com/?p=61484