Uganda's President, Police Vow Crackdown After Killing Of Lawmaker
East/Central Africa, Latest News
Tuesday, June 12th, 2018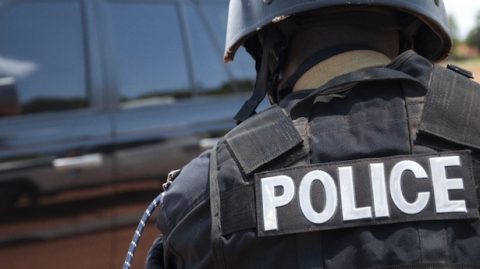 (AFRICAN EXAMINER) – President Yoweri Museveni of Uganda and the country's police chief have vowed a crackdown on crime after a ruling-party lawmaker was shot dead on Friday by men on motorbikes.
Speaking at the funeral of MP Ibrahim Abiriga, Museveni said the government would ban motorcycle riders from wearing hooded jackets.
The men who shot the lawmaker were wearing hoods.
A spate of high-profile and in some cases fatal kidnappings this year led independent media and civil society groups to say that police were failing in their fundamental duties and suppressing damaging crime data.
In an address at the funeral, the president vowed to defeat criminals.
He also took to Twitter to warn Ugandans against "abusing social media and radio to threaten people".
Museveni, 73, has been in power since 1986. In January he signed a law scrapping an age cap for presidential candidates, a move that critics say will allow him to remain in power indefinitely.
Abiriga, the slain lawmaker, was a vocal supporter in parliament of the law that removed the age cap.
Opposition parties, religious leaders, human rights activists and even some members of the ruling party opposed the law.
Rising crime has also eroded people's faith in a police force that opponents of Museveni have accused of serving him and not the state.
In 2017, gunmen on motorbikes killed Uganda's third- highest-ranking police officer, leading Museveni to order surveillance cameras be installed in towns and on highways.
After facing criticism for failing to solve murders and other crimes, Museveni sacked his security minister and police chief in March.
Police have also attracted public criticism for their crackdown on opposition activists, often breaking up rallies with teargas, beatings and detentions. (Reuters/NAN)
Short URL: https://www.africanexaminer.com/?p=44459