Women as Expendables, By Owei Lakemfa
Articles/Opinion, Latest News
Monday, April 11th, 2016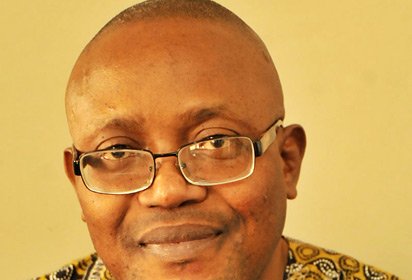 As is usually the case with teenagers leaving home for the first time, when I went to the university, I was adventurous. During my first semester holidays, rather than go home in Lagos, I went  with my new found friend, Edmond Enaibe whose home was in Port Harcourt. From Port, I travelled to my ancestral home, Patani to see my maternal grandmother.  There was no East-West Road in those days, and a journey from Port Harcourt included going by road, crossing a river by boat, and completing the journey through bush paths by motorcycle.
Of course there was no cellular phone. Although Patani had a telephone exchange, in almost all cases, you had to go to its office to make or receive calls. So I arrived unannounced. Next day,I must have woken up by 5am and was surprised  my grandmother  had gone fishing on the Forcados River.  She  left a message that my breakfast was in the kitchen. Some hours later, she was back with her catch which she dropped on her way to the farm. In the afternoon,  she returned, prepared lunch, and was soon on her way to the market to sell her farm products.
I was to discover that this was her daily routine. She was no young woman, and I asked how she coped. A smile played around her lips; this has been her pattern since  teenage hood. That was before she got married; before my mother was born!
In my tribute to my mother when she passed away on April 3, 2013, I wrote: "Even as a child, I thought I knew her suffering; she was typical of many mothers in those days when I was growing up in Obalende, Lagos; they woke before cock crow and you never knew when they retired to bed. They were engaged in all sorts of trade and a seemingly endless race to make ends meet… I developed my pro-women advocacy from watching our mothers struggling to ensure a better future for their families, especially we their children."
Women are the bedrock of the home; they hold the family together and guarantee our collective future. That is why the slogan 'Build a woman, build a Nation' is a truism. Any conscious   country would not only fanatically protect children, but would give the girl-child special attention in upbringing, training and education.
These are my beliefs; you can therefore imagine my pain when under-aged girls in our country are being kidnapped, raped and sometimes impregnated by adults known to law.  I believe in the right of everybody to hold his or her own opinion, and I am ready to engage in debates. But I am not sure I will have the patience to debate with any human being who rationalize such criminality under the guise of tradition, culture, religion  or protection of his ethnicity. As I write, there are still children under such bondage and I think the first steps should be their rescue and the sack of all officials including police, security  and staff of the National Agency for the Prohibition of Trafficking in Persons (NAPTIP) who are found to have been negligent in rescuing victims and bringing culprits to book.
There is the case of  Miss Lucy Ejeh, who was a 15-year old pupil of Government Girls' College, Talata Mafara, Zamfara State  when she was abducted on October 31, 2009.  She was found three days later in the house of an adult, Alhaji Awaisu and all efforts by her  father, Mr. David Ejeh  to secure her freedom failed. He said he wrote NAPTIP on November 13, 2009, and in seven years, the agency has failed. On January 28, 2010 he  petitioned  the Office of the Inspector General of Police (IGP) Mr. Ejeh has a copy of this petition with the  acknowledgement stamp of the IGP's office dated February 3, 2010; in over five years, the highest police authority in the land is unable to rescue a girl whose location  and abductor is known! In a country with the Child Right Act, a constitution that provides 18 as the age of consent and laws against abduction and kidnapping, it is criminal for such cases to drag on. There is no  fundamental difference between a girl like Ese Oruru being kidnapped and forced into marriage by an individual, and the Chibok girls being  abducted,  married or sold off by a terrorist group like Boko Haram.
However, it  is  not all about law and order, it is a mindset that sees the woman as an object, a  toy, a commodity, a necessary part of home furniture which can be acquired legally, or even illegally.
It is therefore not surprising that the Senate on March 15, 2016, threw out the "Gender Parity and Prohibition of Violence against Women" bill presented by Senator Abiodun Olujimi,  Ekiti South. The  bill had sought marital equality, education and job rights for women. Thirteen days earlier, while contributing on the floor of the Senate on the need to buy local goods, my friend, Senator Dino Melaye likened women to commercial goods. He said: " We will also move in order to encourage  the production of made-in-Nigeria products, begin to talk about made-in-Nigeria women…We must as a people stop paying dowries in dollars and pounds. It is time  for my colleagues here to become born-again and start patronizing made-in-Nigeria women" He had actually mentioned a leading politician who  married a non-Nigerian which made his contribution more disagreeable as families should be a 'no-go-area' in politics.
It is this mindset that would have informed  Senate Leader Ali Ndume making women the butt of jokes. On March 8, 2016, while contributing to  a debate on International Women Day, Senator Ndume said, "As a sign of respect and love for the women, I urge all men, unless their religion prohibits, to marry more than one wife." Stretching the joke further, Senator Sulaiman Nzif, Bauchi North, seconded the motion.
But women are not expendables to be used and discarded; they are no  commodity to be sold or bought off the shelf; they are the mainstay and  guarantee of a sustainable society.
Short URL: https://www.africanexaminer.com/?p=31749