INEC and 2015 General Elections
Articles/Opinion, Uncategorized
Sunday, January 12th, 2014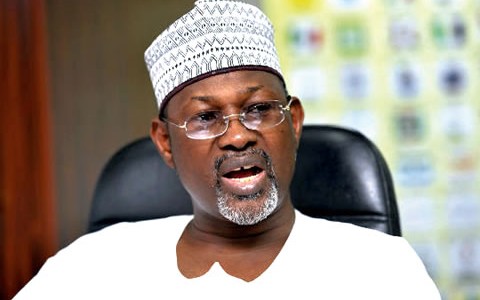 By Adewale Kupoluyi
Now that the next general elections is about a year to go, there is the need to consider a few points that are germane to the exercise so that at the end of the day, the process – which is supposed to be a means to an end in electing good leaders that would bring about good governance and a better nation – is not truncated.
Over the years, the nation's elections have always been mired in controversies. It is common to hear cases of late arrival of voting materials, ballot box snatching, and outright violence in which alleged usurpers use their stolen mandates to enjoy the perks of office and the cycle continues.
In a multi-party democracy, political parties should ordinarily be free to complete and organize themselves to develop ideologies, recruit members, articulate policies, stage rallies and solicit votes while individuals should in turn be free to participate in the political process by joining the party of their choice.
To ensure that these measures are put in place, the Independent National Electoral Commission has important and constitutional roles to play at ensuring that the institutional frameworks that will guarantee free and fair elections in the nation are solidly put in place.
To thread this path to sanity, there should be first and foremost, the preparation of a sound voter register. The voting process should clearly be transparent, well defined and organized. It is just a cardinal principle of a democratic process that each person should have only one vote. That means that no eligible voter, who satisfies the set of conditions – such as sound mind and of minimum age – should be refused registration.
Presently, the existing INEC voter register is obsolete, going by the commission's 73.5 million registered voters. What it means is that millions of eligible voters, who turned 18 between the last general elections and 2015, will automatically be disenfranchised and when this happens, the nation cannot be talking of democracy.
INEC still does not boast of a reliable database of eligible voters in the country. It rather relies on fresh registration of voters before every election. It is not clear yet if the recently acquired card reader software would be of any assistance in detecting multiple registration in-spite of its huge cost N459 million because voters still resort into queuing up at polling stations for their cards to be read and certified. Going by the recent governorship polls, INEC still had serious difficulty in delivering electoral materials to the affected states.
The Chairman of INEC, Professor Attahiru Jega recently admitted that there were still many obstacles on the path of the commission at achieving some of its statutory mandate of conducting credible elections in the country. Going by the lukewarm attitude of Nigerian public officers to accountability, the confession of the INEC boss is nothing but patriotic. However, INEC has yet to unveil additional clue or concise plan of action that will convince Nigerians that it could guarantee free and fair polls.
What should then be done? To start with, the umpire will certainly needs to contend with key issues that could hamper the coming polls. These include insecurity, especially, in the three Northern states of the country going by the revelation by Jega that elections may not hold in the troubled states of Adamawa, Borno and Yobe, where there is severe Boko Haram onslaught. Besides, rampant cases of kidnappings and armed robbery, which have become endemic are other systemic challenges the federal government need to vigorously tackle.
Funding is another major issue that should be addressed such that the commission is not starved of funds. With appropriation, funds should be advanced early enough, as Jega had disclosed that about N92.9 billion would be needed to conduct the general elections.
Credibility on the part of INEC personnel is also critical. There have been accusations that staff of the commission had been colluding with politicians to betray and rubbish the work of INEC. Jega too alluded this fact after the highly criticized Anambra gubernatorial election when he said some members of the INEC family might have been compromised. Without delay, such mischievous officials should be identified, flushed-out and be prosecuted. This would help restore some credibility into the commission.
There is also the need for political parties to educate their members properly on the guidelines to be issued by the commission. This will facilitate compliance. As soon as this is done, the likelihood of recording electoral violence is expected be reduced drastically because of the simple reason that many of the alleged electoral atrocities committed in times past were traceable to party agents and officials.
This takes me to the next point, which is in tandem with the proposal by INEC, on the need to be equipped with constitutional powers to disqualify candidates as well as slamming a 10-year ban on offenders convicted of electoral malpractices. We should realize that unless impunity is reduced to barest minimum, our electoral process will continue to be subjected to manipulations. The National Assembly should, therefore, move fast to remove all the legal clog and hurdles hampering INEC's operations and autonomy.
Again, the Electoral Act 2010 as amended, still does not permit electronic voting – this is a system that has been used in many countries as an alternative voting system – it does not only allow better participation for those that are outside the country, it encourages quick compilation and declaration of results, when the enabling environment is provided.
It will be in order for INEC and all stakeholders to learn from the lessons of the just-concluded Anambra elections and make sure that the impending governorship polls in Ekiti and Osun States this year are properly conducted. The umpire has a lot to tell Nigerians that all is well for the forthcoming elections, in terms of readiness and the competence to handle this important assignment.
Sure, Jega is a man of unblemished pedigree. His mien, academic and administrative credentials speak volumes of a patriot, who is passionate at achieving success in whatever he believes in. However, not a few Nigerians would want to know how he's ready to perform this task, bearing in mind that he's working with several other people that many not reason with him.
Though, it is heartwarming to recall the promising words of Jega that the general elections 'will compare favourably with some other African countries'. The people should be made to see how this will happen. INEC should embark on more enlightenment campaigns and programmes. The government too should do its bit by ensuring that it fulfills its own part of the deal. All the stakeholders should ensure that the forthcoming polls meet the yearning of many Nigerians.
Kupoluyi writes from the Federal University of Agriculture, Abeokuta, vide, adewalekupoluyi@yahoo.co.uk, Twitter, @AdewaleKupoluyi
Short URL: https://www.africanexaminer.com/?p=7163