Aviation: The Armoured Car Politics
Articles/Opinion
Wednesday, October 30th, 2013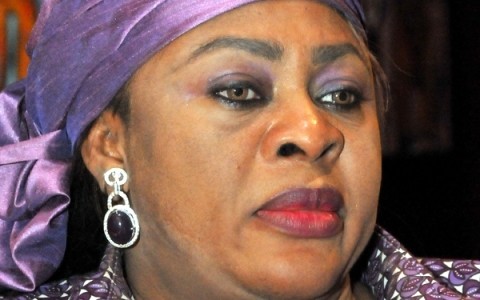 Chigozie Chikere
The armoured car scandal at Nigerian Civil Aviation Authority, NCAA is still raising dust and spreading rapidly at an unprecedented scale. The vigour with which proponents of the 'Sack Oduah' mantra are going about their vindictive campaign raises a series of questions bordering on Nigeria's anti-corruption institution; its antecedents, the motive for the 'sack Oduah' crusade, and the credibility of these latter day crusaders.
Basically, Nigeria's anti-corruption institution is like a three-pronged fork pointing at three different directions. The duo of Economic & Financial Crimes Commission, EFCC and the Independent Corrupt Practices Commission, ICPC as one reinforced prong of the institution operate according to the dictates of the executive. In other words, they work expressly for the President of Nigeria. In similar vein, the adhoc probe panels of the National Assembly, NASS occasionally set in motion by exigencies of time is the second prong, and it works in principle for the masses.
The desire for self expression obviously derived from the constitutional allowance for freedom of expression however gave rise to a third prong which has proved to be entrepreneurial and operating from a highly subjective point of view. Unfortunately, Otunba Dino Melaye's Anti-Corruption Network, CAN belongs to this third category.
This rather obscure organisation, for reasons ascertained to be monetary chose to cash in on what may still seem to many to be a parochial affair involving NCAA and by extension the Ministry of Aviation to launch her suspicious foray into the realm of anti-corruption crusaders. Expectedly, this singular act of protest march led by Melaye himself, a former parliamentarian who lost his seat at the National Assembly in 2011 for his failure to bring home the dividends of democracy to his constituency, has added a new piece to what seems to be a jigsaw puzzle.
Over the past three weeks the media has been awash with both factual and made-up accounts of a certain transaction between NCAA, First Bank of Nigeria, and Coscharis Motors in respect of two armoured BMW cars procured by NCAA in an on-going effort to fortify its fleet of high security operational vehicles. Initially, the allegation was that the honourable Minister for Aviation, Princess Stella Oduah compelled a cash-strapped NCAA to procure two cars for her personal use. Another account says the minister complained of threats to her life possibly from some aviation cabal on whose toes she had apparently stepped in the course of her doggedness and determination to bring the on-going aviation industry reform to a successful conclusion. So, in practical terms, it was alleged that her security aides recommended the armoured car for her. But the minister in her response to the query issued her by President Goodluck Jonathan to this effect threw the bombshell that left everyone at sea last week. The account says the minister never requested for any car and as such no car was procured for her whether for personal or official use. She merely approved a request made by NCAA and in consonance the approval set in motion the negotiations that finally sealed the contract of purchase.
Series of seeming irregularities in expenditures of NCAA in relation to its 2013 budgetary allocation has so far been unearthed by the investigative panel of the National Assembly. Nonetheless, NCAA appears to be on top of the game in its defense, which though is not going down well with the investigative panel. Incidentally, it appears the contentious budgetary approval for the two cars was actually granted by the National Assembly.
Moreover there is this public outcry against the minister who very much aware of the imbroglio at home jetted out of the country to accompany the president on his state visit to Israel. The trip, though necessitated by a bilateral agreement the minister by virtue of her portfolio is supposed to be a signatory or at least a witness to, has been misconstrued by detractors as a mark of disregard and insensitivity for the gravity of allegations leveled against her.
The apparent incoherence in the conflicting accounts of the alleged fraud, the amplified insinuations of insensitivity and nonchalance aimed at discrediting the minister and inciting the public against her, and the overzealousness of Melaye and his horde of anti-corruption greenhorns present a mosaic of issues as complex and perplexing as a labyrinth. While some have viewed Melaye's act from a patriotic angle, others have concluded that the motive was purely opportunistic considering his antecedents as one who would do anything for money. In fact a report has it that Governor Chibuike Amaechi of Rivers State was the financier of that protest march which was billed to hold for three days at different locations had the police not intervened.  Amaechi's grouse with the minister is not unconnected with his private jet that was grounded by NCAA earlier this year for reasons of illegalities in the aircraft's documentation.
There are also those who questioned the timing of the protest march dismissing it as odd and uncalled for since the matter is still under investigation by a presidential committee and a national assembly panel. One of the commentators went down memory lane to the days of President Olusegun Obasanjo, when he as president was trading accusations and counteraccusations with the then Vice-president Atiku Abubakar over the missing Petroleum Technology Development Fund, PTDF money. Although the missing funds was about Ten Billion Naira, N10b these latter day anti-corruption crusaders who probably were then in their comfort zone as legislators or whatever did not see anything corrupt about that even when it was revealed that a whopping Two hundred and fifty million Naira was spent as President Obasanjo's legal fees.
Another event that should have called for a mass protest was the one that led to the arrest of former speaker of House of Representatives, Hon Dimeji Bankole by the EFCC in 2011. As usual, Bankole was reported to have embezzled over twenty three billion Naira, N23b of National Assembly funds. The much anyone could remember about Melaye during the Bankole saga was that he led the group that supported the speaker in a row that pitted Melaye against other legislators who condemned Bankole for defrauding NASS and the nation. It was such a show of shame that brought the National Assembly to international disrepute.
Evidences exist today of the high level of profligacy at the states. Governors are reported to be reveling in wanton luxury with armoured jeeps valued between one hundred and twenty million Naira, N120m and two hundred million Naira, N200m. In fact, one state Governor in the south west is rumoured to have, of recent, taken delivery of three armoured jeeps valued at six hundred million Naira, N600m of tax payer's money.
Besides the luxury car spree, there are several other emerging cases of misappropriation and diversion of budgeted funds in the states and some parastatals. For instance, Zamfara state government is recently in the news for allegedly diverting about five billion Naira, N5b Subsidy Reinvestment Programme, SURE-P funds while the Petroleum Products Pricing Regulatory Agency, PPPRA is faced with a N3.5b fraud scandal.
Unlike EFCC, ICPC, and NASS whose functions are statutory, Melaye's CAN is practically independent and in theory is supposed to be a pretty honest number. The complex information superhighway has also made Nigeria's geopolitical space sufficiently smaller that anti-corruption agencies are presumed to have adopted strategies that enable them discern what government officials are doing with their budgetary allocations.  In reality, the anti-corruption institution itself is rotten. The outrageous figures of siphoned public funds and the readiness of culprits to part with large chunks of their loot as bribes for investigators have turned the anti-corruption institution into a slot-machine.
Again, the widespread acts of sabotage and mudslinging among politicians have catalysed the evolution of a new breed of anti-corruption entrepreneurs whose activities now deepen the crisis. Worse still, unemployment and the swelling rank of people of low self esteem which has turned many into willing tools in the hands of rabble-rousers and moneybags may well have exacerbated the tendency to lie and mislead. Politicians who were thrown out of office due to their woeful performance would not want to signal that fact widely in the media by sincere, honest, and constructive criticism during crisis situations; they would rather take up banners and rampage on perceived shortcomings of others. Eventually, some of these shortcomings of leaders that are often harped on are excusable as J.P. Morgan junior reflected in 1933 in the middle of a financial crisis thus; "Since we have not more power of knowing the future than any other men, we have made many mistakes, but our mistakes have been errors of judgement and not of principle."
Galling as the outrage and hostilities are of overzealous activists trying to orchestrate the armoured car issue for personal gain, the actual harm done would pale into comparison with the realization that the crusade is being financed by a gang of aggrieved corrupt politicians who are determined to take their pound of flesh.
This version of events, banal as it relatively is, has turned out with different strokes for different folks. The press, as usual, is probing and providing fodder for gossip, the opposition parties are playing to the gallery and heating up the polity, Ndi Igbo; Oduah's kit and kin in a melodrama are playing the ethnic card while the masses of the people are simply lending their ears to what the rumour mill is spinning. As for the Presidency, it is another trying situation and an opportunity for President Goodluck Jonathan to score yet another political point and prove once more to fellow Nigerians that the most memorable incidents in earth-changing events are sometimes the most banal.
Chigozie Chikere Member, The Chartered Institute of Logistics & Transport, CILT Nigeria 22 Ijero Road, Ebute Metta West, Lagos e-mail: grandefather@yahoo.com
_______________________________
Support African Examiner's Free Journalism. By making a little donation, you are ensuring this site is free for all; you are also helping us to stay afloat and fulfill obligations to our reporters and other service providers: Thank you for your supports.
Send donations to:
AFRICAN EXAMINER, 1016408743, UBA
AFRICAN EXAMINER, 2028842299, First Bank
AFRICAN EXAMINER, 1012873398, Zenith Bank

For Enquiries send text to: +234.809.111.3268, +1.443.904.1239
Short URL: https://www.africanexaminer.com/?p=4047