NDIC, Urges Nigerians To Save With Formal Banking Systems
Business News, Featured, Latest News
Friday, March 31st, 2023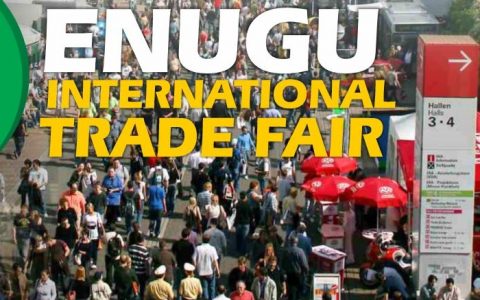 (AFRICAN EXAMINER) – The Nigerian Deposit Insurance Corporation, (NDIC) has advised on the need  to always save their money with Formal Banking System as 
 they remain the safest, smartest and most prudent place to save and the only way through which the corporation can protect bank deposits. 
The Organization equally stated that such deposits enjoy the benefit of effective regulation and supervision of relevant authorities and take people's hard earned money beyond the ambit of illegal fund managers and loan sharks that currently awash the investment landscape and fleece unsuspecting members of the public.
Speaking Thursday at the NDIC special Day at the ongoing 34th, Enugu International Trade Fair organized by the Enugu Chamber of Commerce Industries Mines and Agriculture, ECCIMA, Managing Director of the Corporation, Bello Hassan, said that the fair's theme "Harnessing Nigerian Human Capital Resources for Global Economic Advancement was apt.
According  to the NDIC helmsman, who was represented by a Senior Manager in the Organization, Mr. Othman Afolayan, the Theme, the state government and speaks volumes about how the ECCIMA's programs and vision match with the government's priorities in this regard.
The NDIC boss, explained that the corporation protects depositors through the discharge of its mandate in four critical ways namely by guaranteeing deposits in banks; by supervising the banks in conjunction with the Central Bank of Nigeria (CBN) to ensure that they are run in safe and efficient manner in line with extant laws and regulations, by resolving issues of distress in banks to reduce instances of failure, and by ensuring orderly and efficient liquidation of failed banks to prevent disruptions to the payment system.
He further stated  that the corporation adopted participation in the Enugu International Trade Fair over the years, as a platform for continuous sensitization of depositors, and the general public on the existence of the Deposit Insurance Scheme (DIS), its advantages, and its limitations. 
"This is significant to us as it will enhance public confidence in the financial system," he said. 
"We want the general public to know, and reflect always, that their deposits are safe and that in the unusual event of a bank failure, a government agency, the NDIC, is here to protect the depositors, the state especially the small savers,".
In his speech, ECCIMA, president, Barrister Jasper Nduaguibe, represented by the first Deputy president, Odega Jideowon, thanked NDIC for its consistently attending the Enugu inter trade fair.
He described the two Organizations as partners in progress.
Short URL: https://www.africanexaminer.com/?p=86672