Sanusi: An Indication Of Corruption Fighting Back
Articles/Opinion
Sunday, February 23rd, 2014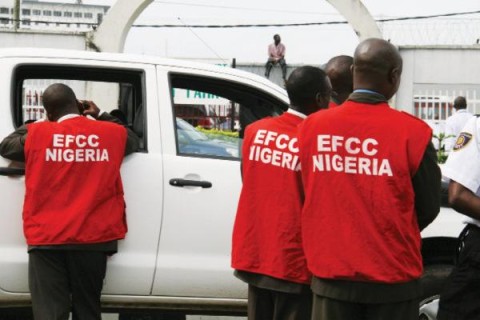 The suspension of MALLAM SANUSI LAMIDO SANUSI as Governor of the Central Bank of Nigeria is nothing but a fight back by the powerful forces of corruption in the structure of the Nigerian State. It is sad that a regime that seeks to be perceived as fighting corruption can have the effrontery to suspend a CBN governor who has been revealing leakages in the fuel subsidy scam in Nigeria.
The position of the law is that the right to suspend must be expressly stated; it cannot be implied (See Warburton v. Taff Vale Railway Co. (1902) 18 TLR. 420). Section 8(1) of the Central Bank of Nigeria Act 2007 provides that the Governor and Deputy Governors "shall be appointed by the President subject to confirmation by the Senate". In the same way, the proviso to section 11 (2) of the CBN Act  states that the removal of the Governor, Deputy Governor and Director of the CBN by the President is subject to being supported by two-thirds majority of the Senate. From the foregoing provisions of the CBN Act, there is no provision for the suspension of the CBN Governor, Deputy Governor or Director. The suspension of MALLAM SANUSI LAMIDO SANUSI is therefore not only illegal, it is ultra vires the powers of Mr. President.
The legal fight to resist the illegal removal of MALLAM SANUSI LAMIDO SANUSI should not be left to Sanusi alone but should be taken up by the National Assembly, whose role in a removal process has been usurped by Mr. President. The Senate should not only reject the nominees of Mr. President to replace MALLAM SANUSI LAMIDO SANUSI, it (Senate) should also invoke the provisions of the Supreme Court (Additional Jurisdiction) Act, No. 3, 2002 CAP S16, LFN 2004 and challenge, in the court of law, the patent illegality of the usurpation of the statutory role prescribed for the Senate in the suspension of Sanusi as the CBN Governor.
Although I do not agree with MALLAM SANUSI that the NNPC ought not to be subsidizing kerosene on the ground that a Presidential directive had allegedly terminated subsidy on this product, which is used by majority of poor Nigerians, the import of SANUSI's position, which we should not lose sight of, is that fuel (petrol and kerosene) subsidy has been used as a pretext of looting public wealth by a few. From this standpoint, Sanusi and the anti-corruption cause he represents should be supported by well meaning Nigerian masses. Although Mallam Sanusi Lamido Sanusi had advocated certain anti-worker and anti-people positions in the past, particularly on rationalization of mass sack of workers, removal of petroleum subsidy, and so on, all those retrogressive positions he had taken in the past are no basis for supporting the injustice being meted out to him at the present time. Injustice must be condemned at all times, regardless of the person or class of persons who happens to be the victim.
Femi Aborisade, Esq.
Short URL: https://www.africanexaminer.com/?p=8568